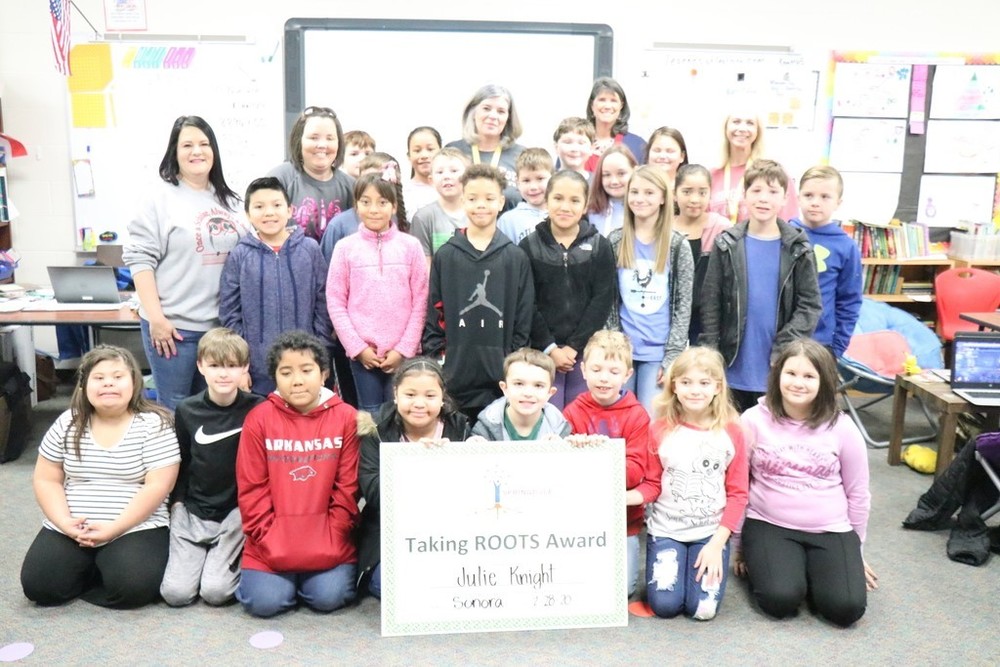 Mrs. Knight wins big at Sonora Elementary!
Sonora Elementary
Friday, February 28, 2020
Julie Knight of Sonora Elementary received a ROOTS Award from Assistant Superintendent Maribel Childress Friday. A fourth grade teacher, she was selected for strategically helping the Sonora team implement phonics and phonemic awareness strategies to targeted students. She is very fluent with what is being taught in ROOTS and makes herself available to other teachers. She is another example of why Springdale Public Schools are #THEChoice.