The Bulldog cross country team competed in Siloam Springs this morning and the girls finished 4th & the boys 5th....Great job! #SHShoutOut

SHS Bilingual Service Learning Students are mentoring Lee Elementary students before and after school this month...Bulldogs serve!!! #SHShoutOut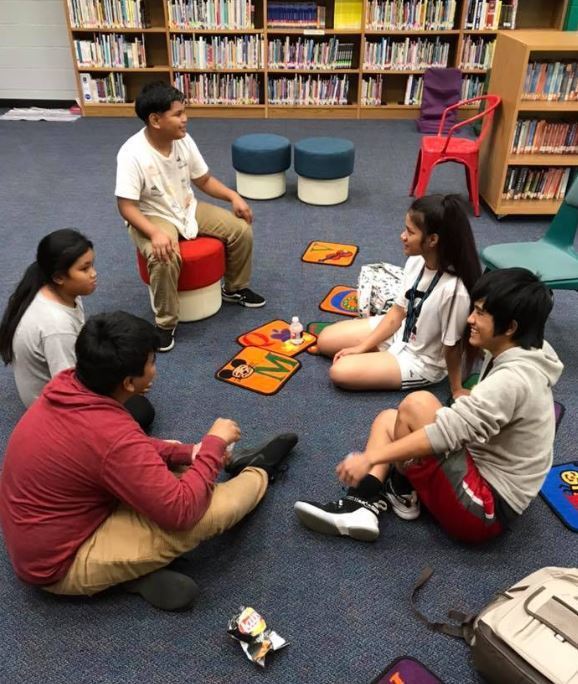 The SSD ATHLETE SPOTLIGHT is on Magdelena Macias! Magdalena is a senior basketball player for the Springdale High School Lady Bulldogs. Because of her work ethic, she had earned a spot on the varsity team this year after playing junior varsity last year. Coach Hunsucker says she is a wonderful teammate and leader. In addition to her athletic accomplishments, Magdalena is a stellar student. She is the President of the National Honor Society, is an Advanced Placement Scholar having scored 5s on two AP exams, and will graduate with highest honors. Magdalena volunteers on a regular basis and is also a member of the SHS Student Council. Way to go, Magdelena....Congrats!!! #SHShoutOut

SHS Journalism students got a photography lesson from Anthony Reyes, photographer and Online Editor for the Northwest Arkansas Democrat Gazette. #SHShoutOut to Anthony Reyes and #NWADG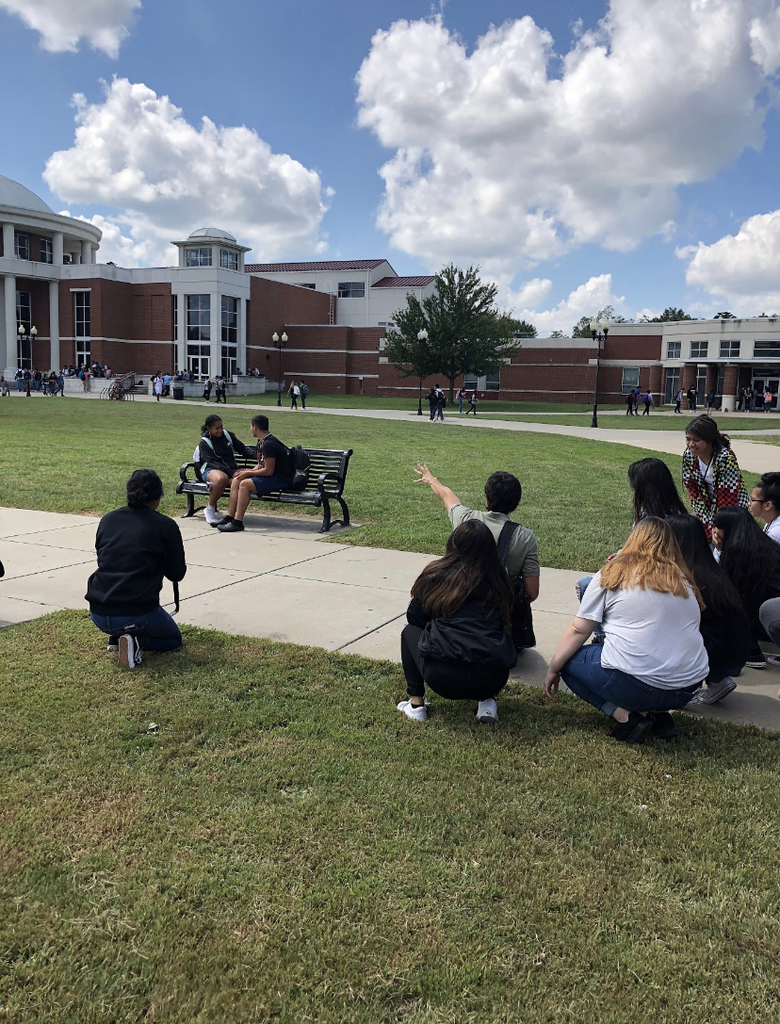 Springdale High School recognized the 1969 Bulldog State Championship football team prior to the Bulldogs win over Little Rock Parkview. Team members pictured from left to right; Phillip Taldo, Junior Smith, Chester Jones, Fred Fullerton, Bill Allen, Steve Holly, Jim Irwin, Rick Collins, George Green, and Gene Nichols. #SHShoutOut #Bulldogs4Life

The Bulldog soccer team received their 2019 6A State Championship rings at halftime of tonight's game...Congrats!!! #SHShoutOut

Apply for Free and Reduced Lunch today. Benefits also include; reduced price home internet, free ACT exams, and post secondary scholarship opportunities. Apply online at
https://www.schoolcafe.com/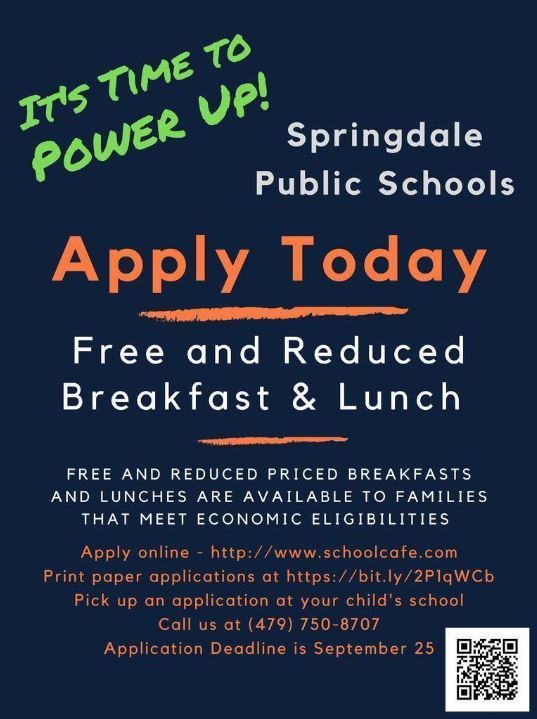 The first winners of the BULLDOG REWARDS attendance program are Sophomore Loritha Jinna, Junior Juana Isabel Araujo, and Senior Christopher Barroso. These students were chosen at random from other students in their grade who had perfect attendance on Wednesday, Sep. 4th. Loritha and Juana each received a $5 Sonic card. Christopher's name was selected from these three and he won a $10 Sonic Gift Card. Good attendance pays off... #SHShoutOut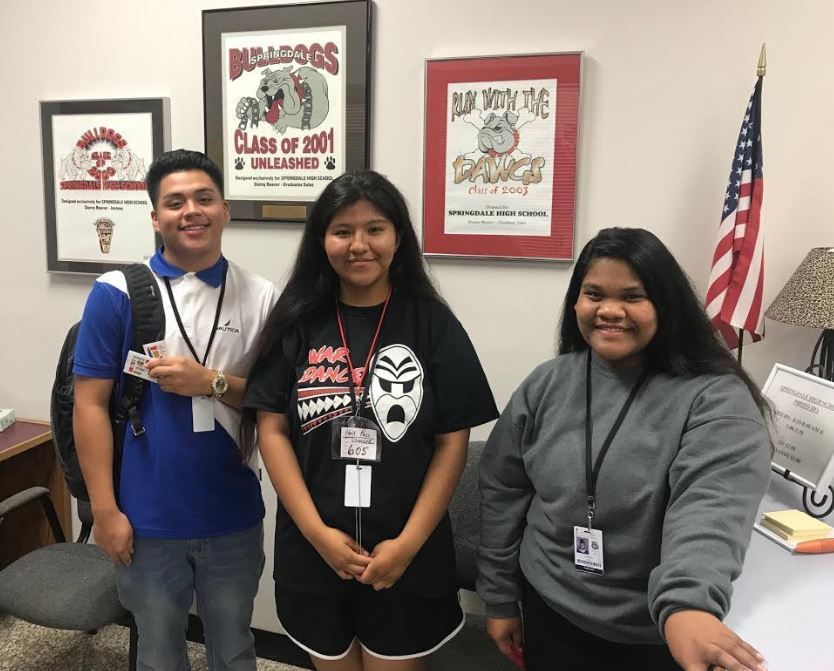 5NEWS visited with Springdale High School's Engineer and Architecture Academy and IT Academy students. Students and Wal-Mart, J.B. Hunt, and Tyson representatives discussed the power of partnerships and how mentorship programs benefit students as well as the industry. Tune in on 5NEWS's Facebook page next Tuesday for the feature...#SHShoutOut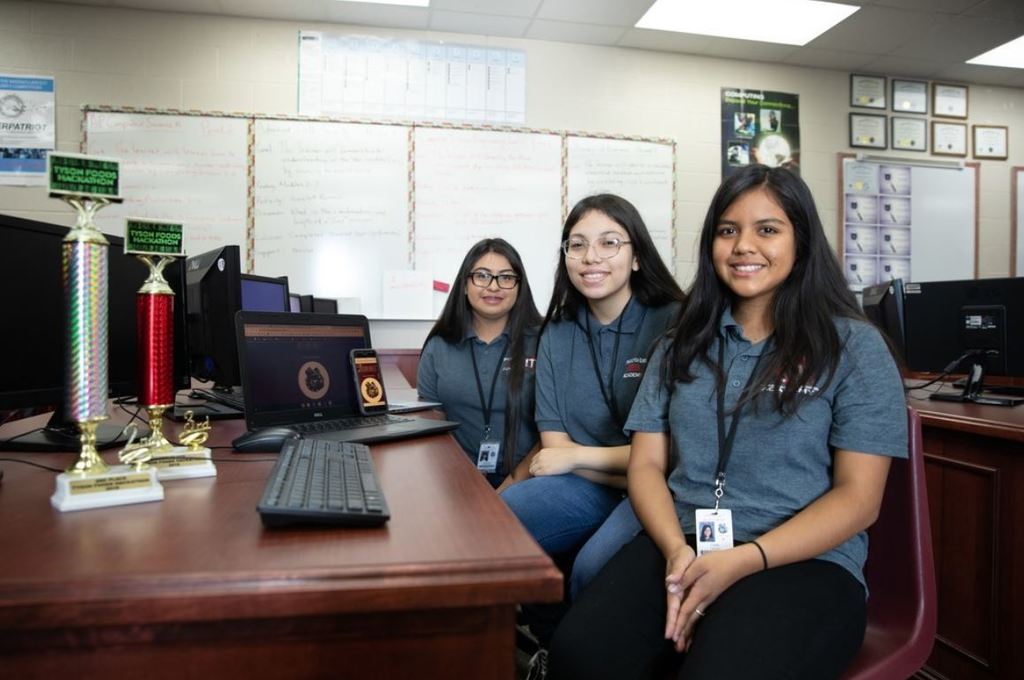 ATTENTION: Parents of AP students and other college-bound students...SHS will hold a 30-minute parent meeting this Friday night at 6 pm in the Seminar Room. During this meeting, we will discuss general information about AP, GT, PSAT, and ACT and provide you with some tips and resources for you to use to help your students succeed. After the meeting we invite you to stay for the football game versus LR Parkview. Kickoff will be at 7:00 pm. Tickets will be $5 at the gate.

Great day of Professional Development at SHS...AWESOME teachers teaching other AWESOME teachers!!! #SHShoutOut

#SHShoutOut to all the OUTSTANDING and TALENTED SHS students who participated in the Back to School Rally @ Arvest park last night!!!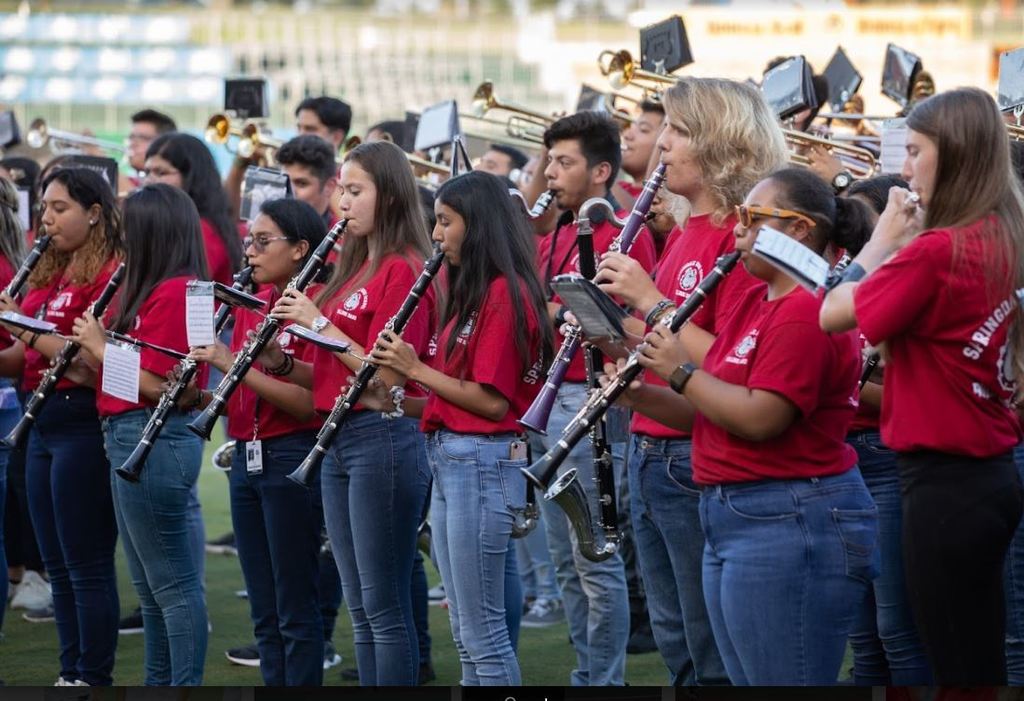 Great time this morning during the principal's "challenge" match with the SHS Lady Bulldog volleyball team...#SHShoutOut to the Lady Dogs!!!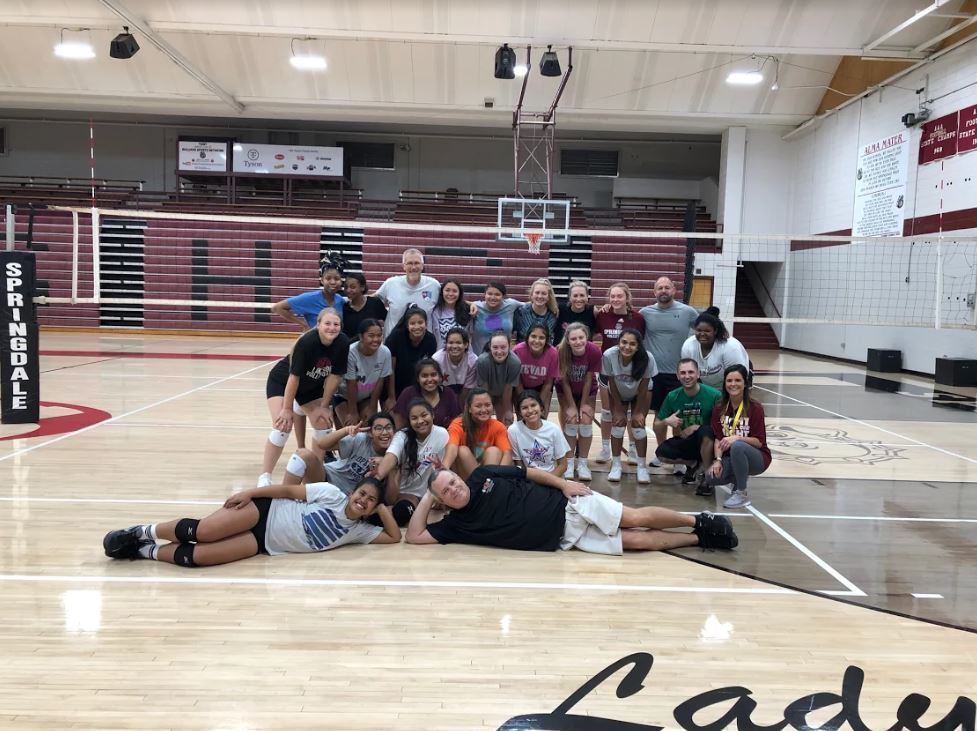 #SHShoutOut to the "seriously" awesome Bulldog TV crew...#BulldogPride

So many "High 5's" for these outstanding SHS students and their teachers. These students each scored a 5 on their AP exam!!! #SHShoutOut

High 5 to these 5 Bulldogs!! They each scored a 5 out 5 on the AP Calculus exam. Hard work and perseverance pays off. We are proud of you!!! #SHShoutOut

Be sure to check out the SHS Facebook page for a link to access the 2019-20 Student Guidebook.