#SHShoutOut to our AWESOME paraprofessionals!!!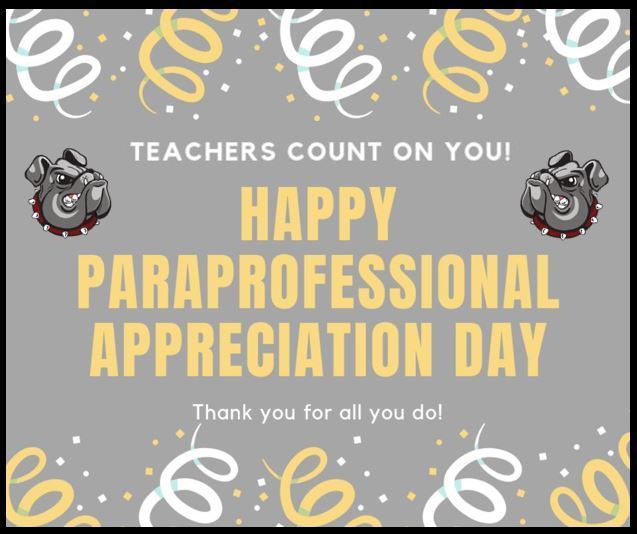 Thank you to our SHS Assistant Principals!

COVID-19 vaccines are available for Arkansans age 16 and over. Appointment availability in the UAMS vaccine clinic is limited by the amount of vaccines UAMS received each week from the state. Appointment requests are answered in the order in which they are received.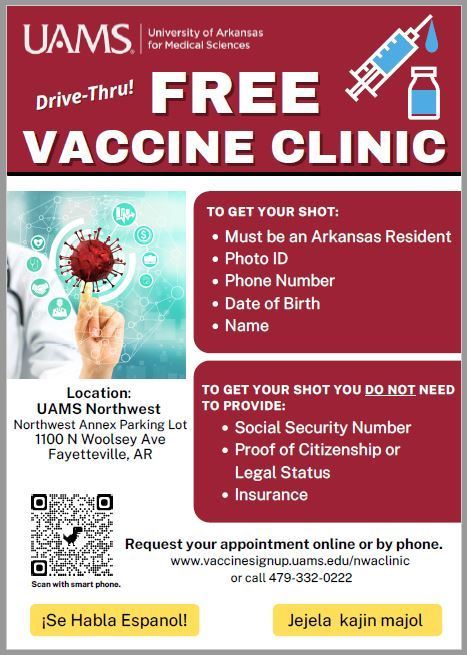 #SHShoutOut to our School Librarians!!!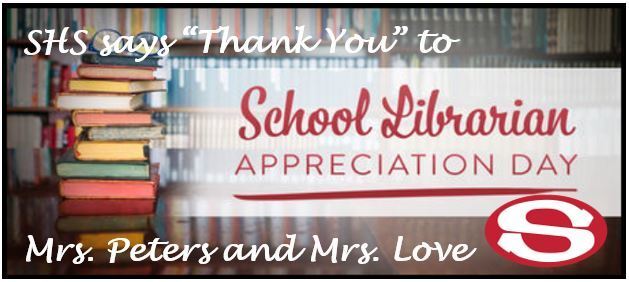 Springdale Bulldogs making a difference in our community! ❤️🐾

#SHShoutOut to this City of Springdale Dispatch team who came to recruit members of our Law and Public Safety Academy. Connecting students to careers with our SHS Career Academies!

Let's #FinishStrong SHS...100% attendance in April !!!

Message from our District Superintendent Dr. Jared Cleveland...Governor Asa Hutchinson announced the lifting of the statewide mandate for face coverings; however, the Springdale School's requirement for face coverings remains in effect at this time. This afternoon, Commissioner Key provided guidance for districts to develop a Plan for End-of-Year On-Campus Activities and Continuity of Instruction. This plan includes a review of district policy on face coverings. We are currently processing the guidance in preparation for plan development. The school board will review the Springdale plan at its regularly scheduled meeting on April 13th at 5:00 pm. The Springdale Family has been resilient through this school year. Finishing strong is a priority for everyone and we appreciate your partnership to make that happen.

#SHShoutOut...We are proud to announce that the SHS Sophomore Select and A Capella choirs earned Superior ratings and Colla voce and Men's chorus earned Excellent ratings at this year's choral performance assessments...GREAT job Mrs. Peters, Mr. Olson, and all our Bulldog singers!!!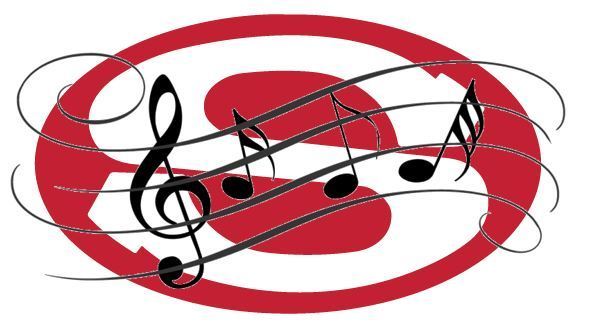 SHS 3rd Quarter Report Cards were emailed to students and parents today. Hard copies will be sent home with students after we return from spring break. If you did not get an email with your student's 3rd quarter grades, then ask them to check their email it...Have a safe and enjoyable Spring Break!

#SHShoutOut...Save these Dates!

Ozark Guidance & Arisa Health will host a virtual parent night on Tuesday, March 9th from 6:00-7:00pm on Positive Parenting Strategies...Check it out!

Tuesday, March 9th is the District ACT testing date for 11th-grade students.  March 9th will be a remote learning day for sophomore and senior students and they will not have to be on-campus that day.   Due to COVID-19, we will be limiting testing sessions to ten (10) 11th-grade students per testing room to allow for physical distancing.  Juniors will be allowed to check out after the test is finished if they have parent/guardian permission on file to do so.  Busses will run at the normal time and if a student does not check-out, then they will follow their normal afternoon schedule. 
Springdale High School Students in Ms. Harlan's Food Safety and Nutrition classes have been working on knife skills. Today's focus was garnish! They created banana dolphins, apple swans, and strawberry roses. #TheChoice #BeaBulldog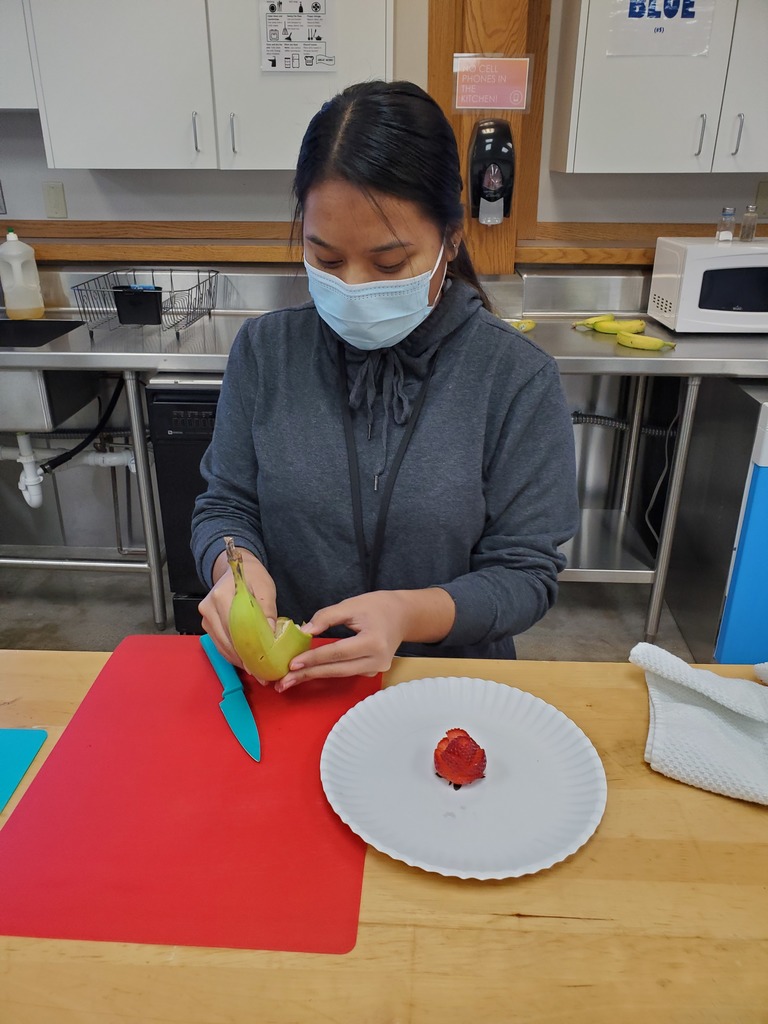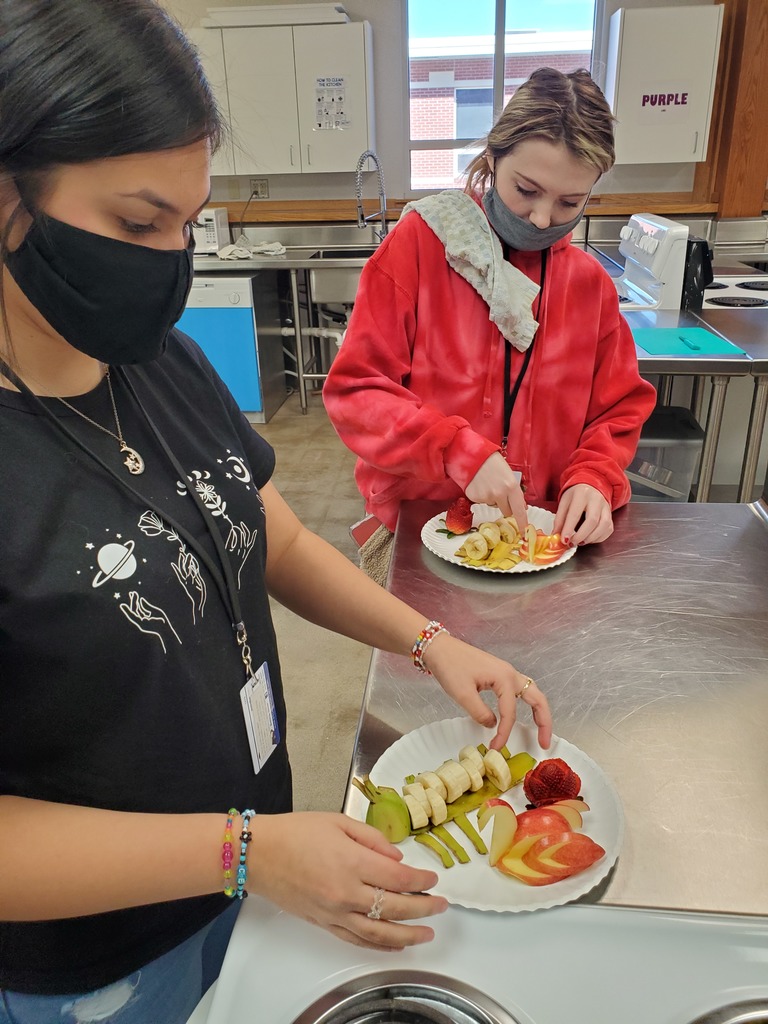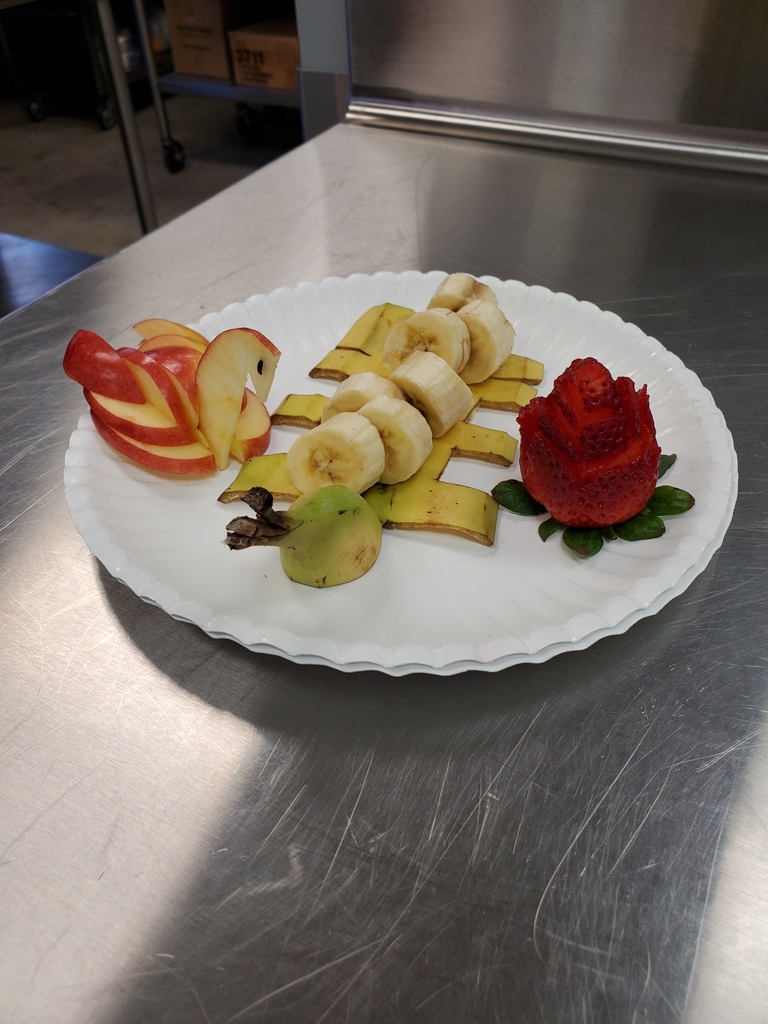 Recently, the Springdale High School Medical Academy was privileged to have Dr.Stephanie Pereirafrom the Emergency Department at Washington Regional Medical Center come and speak during our monthly meeting. Dr. Pereira came to talk about what it was like to work in emergency medicine, fielding student questions about topics ranging from tough medical cases to balancing family life as well as a medical career. She spoke to the point about being a successful woman in medicine, and what it took to get her education to be able to focus on her passion for emergency medicine. The students were enthralled by her discussion and the academy definitely wants to get her back for more! Building a community of medical professional partnerships is continuing even in the midst of a pandemic, and we are grateful to Dr. Pereira for her time with our students.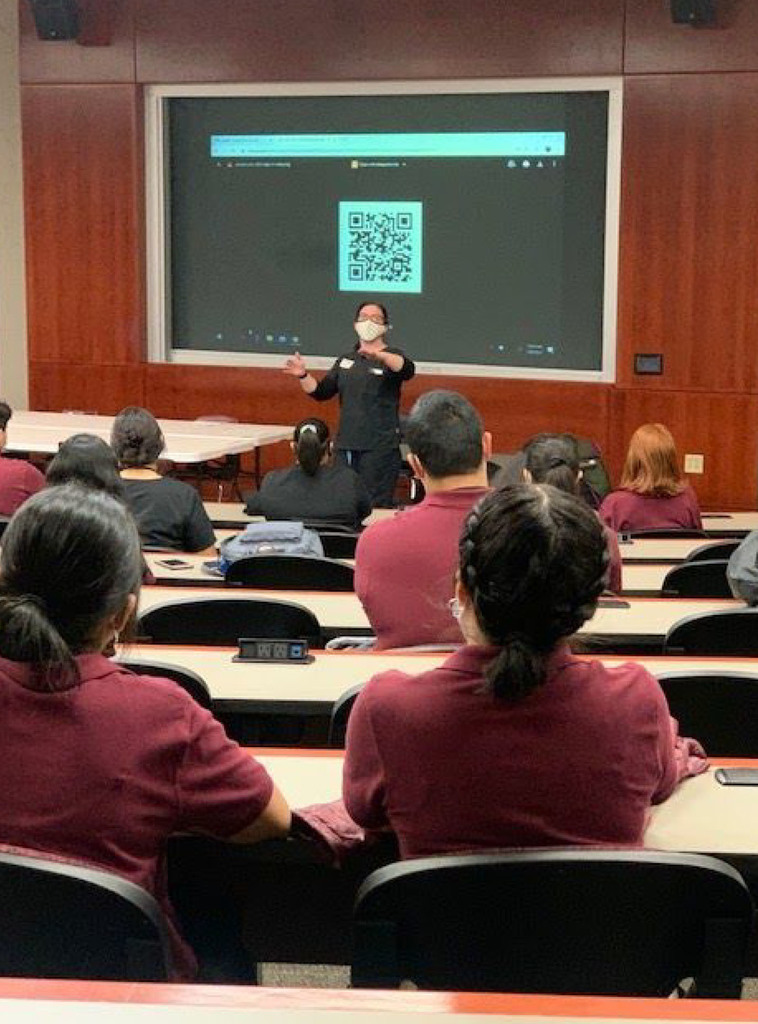 In-person classes will resume tomorrow, Monday, February 22, 2021 at SHS and the other Springdale schools. We are excited to open our doors and welcome everyone back...See you tomorrow!

SHS will follow the remote learning schedule tomorrow, Friday, February 19th. ODD CLASSES will meet (periods 1, 3, 5, and 7). Teachers will reach out to students and share their Zoom links. Teachers will also be available via email during each designated class period...Once again, Good Luck and Stay Warm!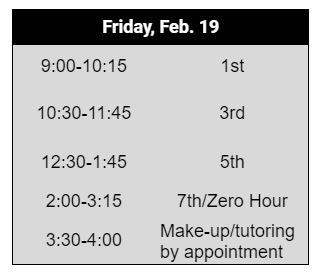 This week has been a challenging week on many fronts but there has also been a lot of good! Let's give a shout out to the over 150 custodial and maintenance staff who worked around the clock to keep our buildings in top shape!They worked on frozen pipes, clearing parking lots and sidewalks, plowed snow and maintained the HVAC units. Let's give a shout out to the Principals and teachers from each building who worked to connect with each family ensuring safety and educational enrichment during this time. We had some fun this week! We loved seeing all the pictures of how families combined education with snow time fun. Tomorrow, Friday February 19 will be a remote teaching and learning day. Let's finish this week strong, with positive energy and take the time to say thank you and encouraging words to each other. This is what make our community great! Esta semana ha sido una semana desafiante en muchos frentes, ¡pero también ha sido muy bueno! ¡Demos un saludo a los más de 150 conserjes y personal de mantenimiento que trabajaron las veinticuatro horas del día para mantener nuestros edificios en óptimas condiciones! Trabajaron en tuberías congeladas, despejaron estacionamientos y aceras, quitaron nieve y mantuvieron las unidades de HVAC. Demos un saludo a los directores y maestros de cada edificio que trabajaron para conectarse con cada familia para garantizar la seguridad y el enriquecimiento educativo durante este tiempo. ¡Nos divertimos un poco esta semana! Nos encantó ver todas las imágenes de cómo las familias combinaban la educación con la diversión en la nieve. Mañana viernes 19 de febrero será un día de enseñanza y aprendizaje a distancia. Terminemos esta semana fuertes, con energía positiva y tomémonos el tiempo para agradecer y animarnos mutuamente. ¡Esto es lo que hace que nuestra comunidad sea excelente!

SHS will follow the remote learning schedule tomorrow, Thursday, February 18th. EVEN CLASSES will meet (periods 2, 4, 6, and Advisory). Teachers will reach out to students and share their Zoom links. Teachers will also be available via email during each designated class period...Good Luck and Stay Warm!

Tomorrow, Thursday February 18, 2021 will be a remote teaching and learning day for the Springdale Public Schools. We hope everyone is enjoying the snow! We love seeing all the creative and fun activities from our families. Stay safe and warm. Mañana jueves 18 de febrero de 2021 será un día de enseñanza y aprendizaje remoto para las Escuelas Públicas de Springdale.  ¡Esperamos que todos estén disfrutando de la nieve!  Nos encanta ver todas las actividades creativas y divertidas de nuestras familias.  Mantente a salvo y abrigado.