Springdale Schools Family, Safety of the children and families, faculty and staff of the Springdale School District is our top priority. We are aware of the struggles of families in our community. For the students who are able, please continue to work independently. We will get through this together as a community.  Tomorrow, Wednesday February 17 will be a snow day with no remote teaching and learning. Please look out for each other! 

Due to weather, Springdale Schools will continue remote teaching and learning on Tuesday, February 16th. Please follow our social media for further updates  Debido al clima, Las escuelas de Springdale continuarán la enseñanza y el aprendizaje a distancia el martes 16 de febrero.  Siga nuestras redes sociales para obtener más actualizaciones.  

Due to inclement weather the Springdale Schools will have a remote teaching and learning day on Monday February 15th unless life safety issues arise in our district such as power outages. All school buildings will be closed and no busses will run. Please follow Springdale School District Social Media for further updates. Be safe and stay warm! Debido a las inclemencias del tiempo, las escuelas de Springdale tendrán un día de enseñanza y aprendizaje a distancia el lunes 15 de febrero a menos que surjan problemas de seguridad en nuestro distrito, como cortes de energía. Todos los edificios escolares estarán cerrados y no habrá autobuses. Siga las redes sociales del distrito escolar de Springdale para obtener más actualizaciones. ¡Esté seguro y manténgase abrigado!

Attention Families of Springdale Schools: Curbside pick up for three breakfast and three lunch meals for Springdale Schools Students on Saturday February 13th from 11:30 to noon. Please visit
www.sdale.org
to sign up for times and locations.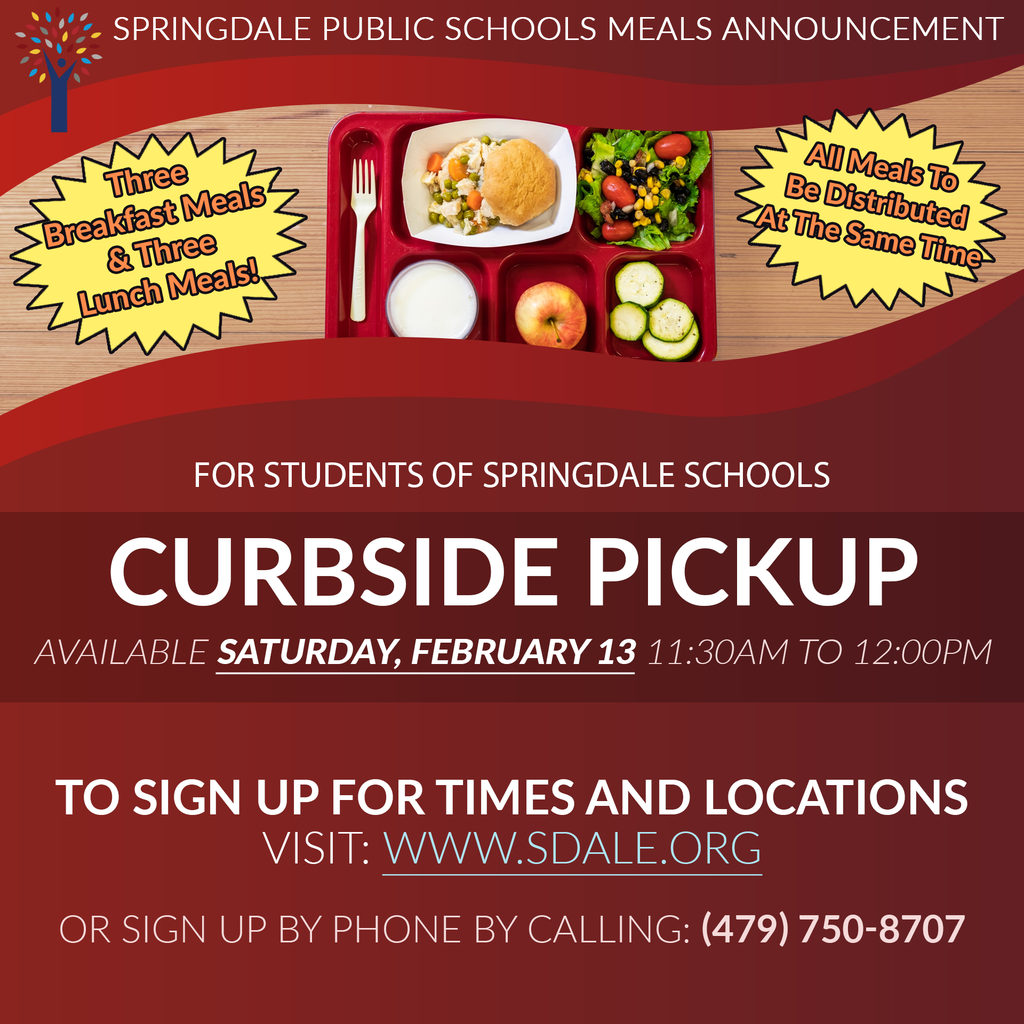 SHS and the other Springdale Public Schools will be OPEN for on-site instruction Friday, Feb. 12...we'll see you tomorrow!!!

Springdale schools will resume on-site instruction for Friday February 12. Busses will run their normal routes! Please dress warm and we look forward to seeing you. Las escuelas de Springdale reanudarán la instrucción presencial mañana viernes 12 de febrero. ¡Los autobuses seguirán sus rutas normales! Vístase abrigado y esperamos verte.

Due to the inclement weather the Springdale High Schools Colors Day celebration has been postponed. We have set a tentative makeup date for Friday, February 19th. We will follow the same format that was planned for tomorrow (February 12th), but we will not have an event in the evening during a basketball game...Thank you

Due to inclement weather, the Springdale Schools will have remote teaching and learning on February 11, 2021. Stay safe and stay warm!

Due to inclement weather, the Springdale Schools will have remote teaching and learning on February 10, 2021. Stay safe and stay warm!

ALL-STATE RESULTS!!! SHS is extremely proud of these students and for their achievement. Last year, SHS had 9 students (including alternates) make the All-State bands, this year we had 16 STUDENTS (including alternates) make the All-State Bands. That is the most placements we've had as a program since 2018!! This is also the 1st time in that period that we've had any students make the All-State Jazz Band(s) -- we had 2 (including alternates) this year! #SHShoutOut to these students, Mr. Stevens, and all band directors in our program!

CONGRATULATIONS TO THE 2021 ARKANSAS ALL STATE CHOIR MEMBERS SATB CHOIR- chairs 1-25 Emma Breaux-7 Emily Daniel-21 Juana Araujo-13 Halsey Listo-13 Ian Gelicame-9 Alexander Garcia-17 Edwin Soto -1 Christian Pacheco-21 SSAA CHOIR-chairs 26-50 Abigail Gray-49 Crystal Espinoza- 45 Kaitlyn Hutchinson-37 Helem Gomez-Jimenez -36 Lizbeth Lopez-37 Alishiyah Bulele-50 Kynzee Lutz-40 TTBB CHOIR- chairs 26-50 Samson Heckerz-30 Berson Edmond-26 Marcos Cicneros-32 AJ Antibas-47 Aaron Estep-26 Jayden Gumm-34

Save the Date for I2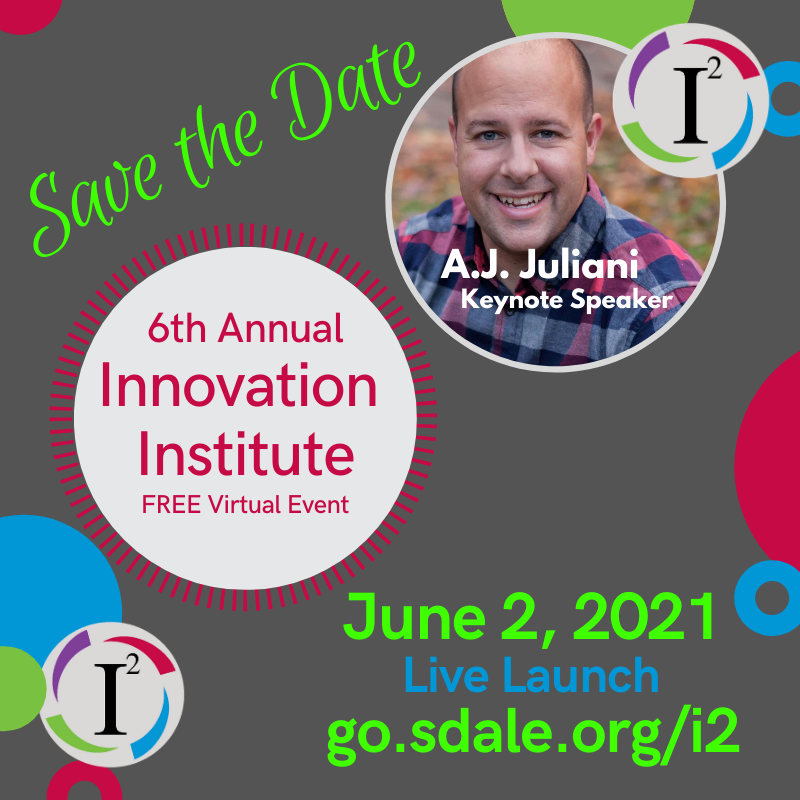 Thank you Burrell Behavioral Health and Tyson Foods for providing this opportunity for families to seek FREE mental health services. Please see the attached flyers in English, Spanish, and Marshallese.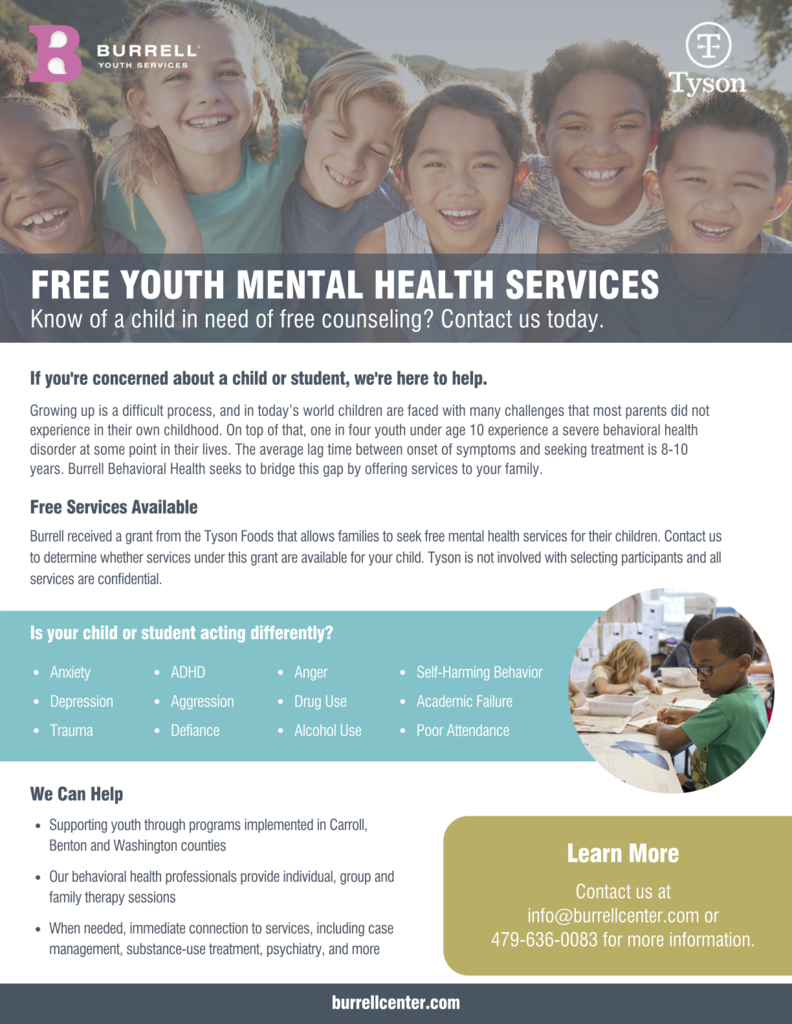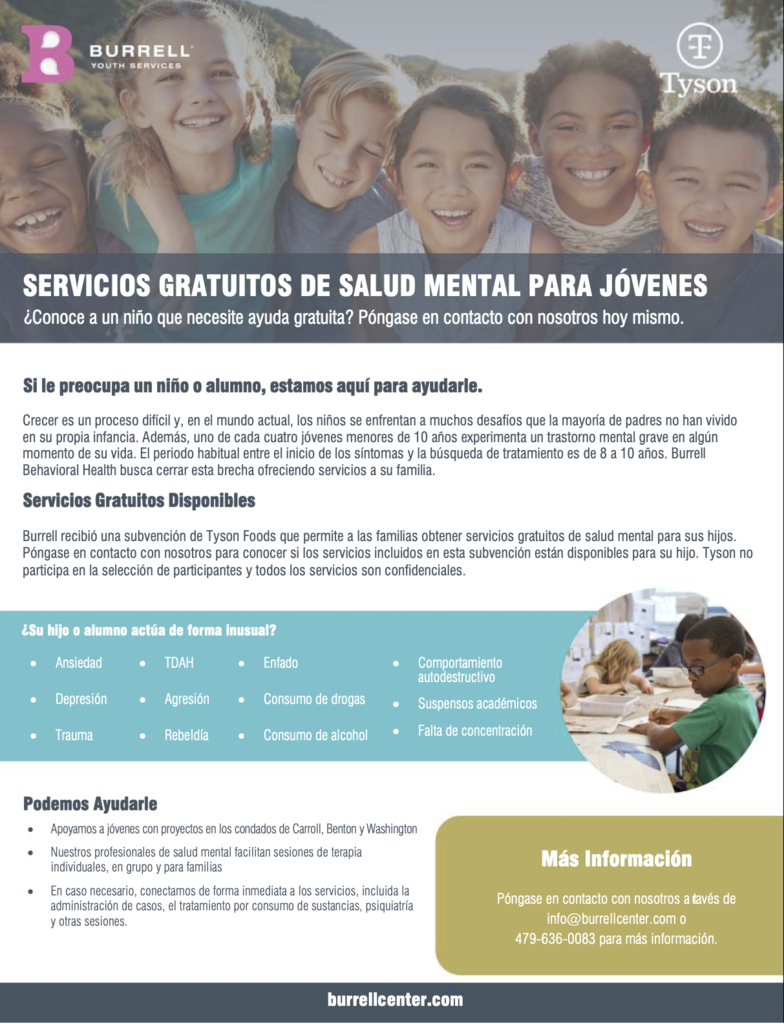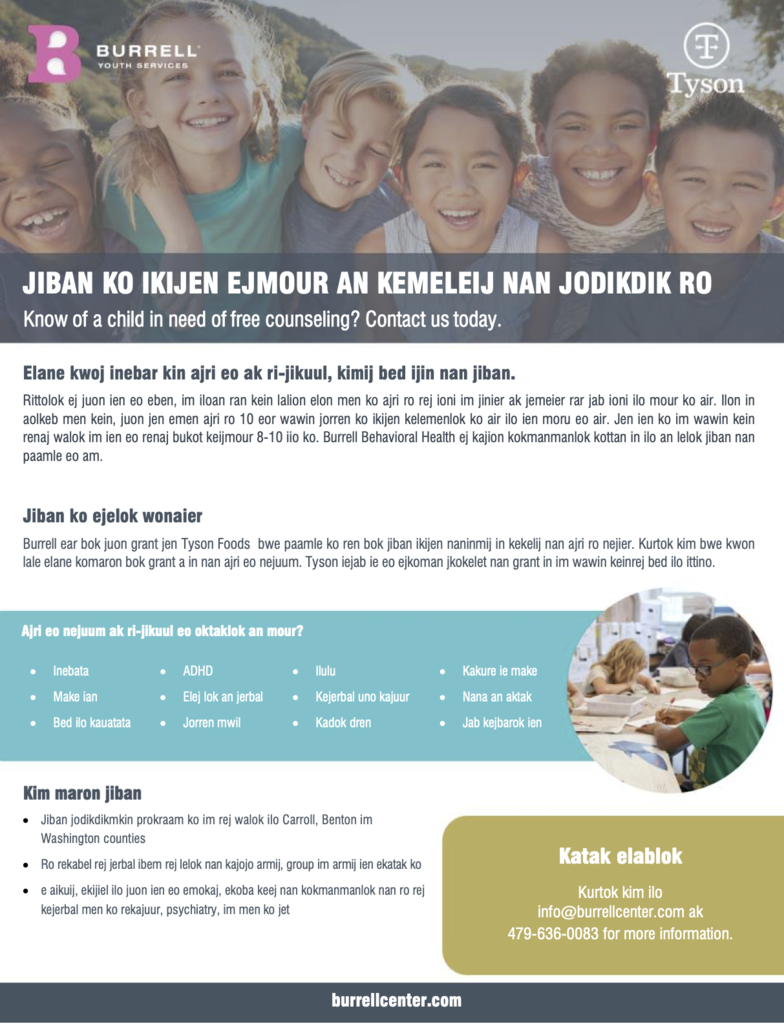 #SHShoutOut to our SHS Counselors and Counseling Center Staff...Annick, Dani, Paige, Retta, Diane, Nick, and Veronica...You all ROCK IT every day!!!

Thank you to the Crystal Bridges Museum team for taking our history students on a virtual tour of African American art and history. Such a great opportunity for our Bulldogs and a wonderful way to begin Black History month! Our students analyzed works of art by Kara Walker, Ronald Jackson, Hale Woodruff, and Faith Ringgold.

ATTENTION SENIORS!! There are about 200+ seniors that have not filled out the google doc for your diploma name form! Even if you are not sure about your graduation status, if you are a senior, you should complete this form. Even summer graduates should receive a 2021 diploma. If you DO NOT fill this out by February 12th, you WILL NOT receive your diploma! The link has been sent to SHS students. ¡¡ATENCIÓN SENIORS !! ¡Hay alrededor de 200 estudiantes del 12 grado que aún no han completado el documento de google para el formulario de nombre de su diploma! Incluso si no está seguro de su estado de graduación, si es un estudiante de último año, debe completar este formulario. Incluso los graduados de verano deberían recibir un diploma 2021. Si NO llena esto antes del 12 de Febrero, ¡NO recibirá su diploma! El formulario se envio electronicamente a los estudiantes de SHS. KOJJELA NAN AOLEP SENIOR RO!! Ewor iturinlok jonan in 200+senior ro rejjanin google doc nan diploma name form eo! Jekdron ne kwojjab jela status in kadiwojlok eo am, elane kwoj juon senior kwoj aikuj kadedelok form in. Bar ro renaaj kadiwojlok ilo summer rej aikuj kanne nan 2021 diploma eo. Elane KWOJAB kanne form ne mokta jen Papode 12 raan, KWOBAN boke diploma!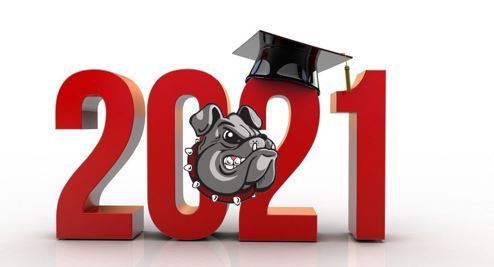 #SHShoutOut...Springdale High School has earned the College Board's AP® Computer Science Female Diversity Award for expanding young women's access to AP Computer Science A (CSA). This award acknowledges 1,119 schools for their work toward equal gender representation during the 2019-20 school year—nearly 37% more than the 818 schools recognized last year. Springdale High is one of only 232 schools to be recognized for achieving this important result in CSA...Congrats!!!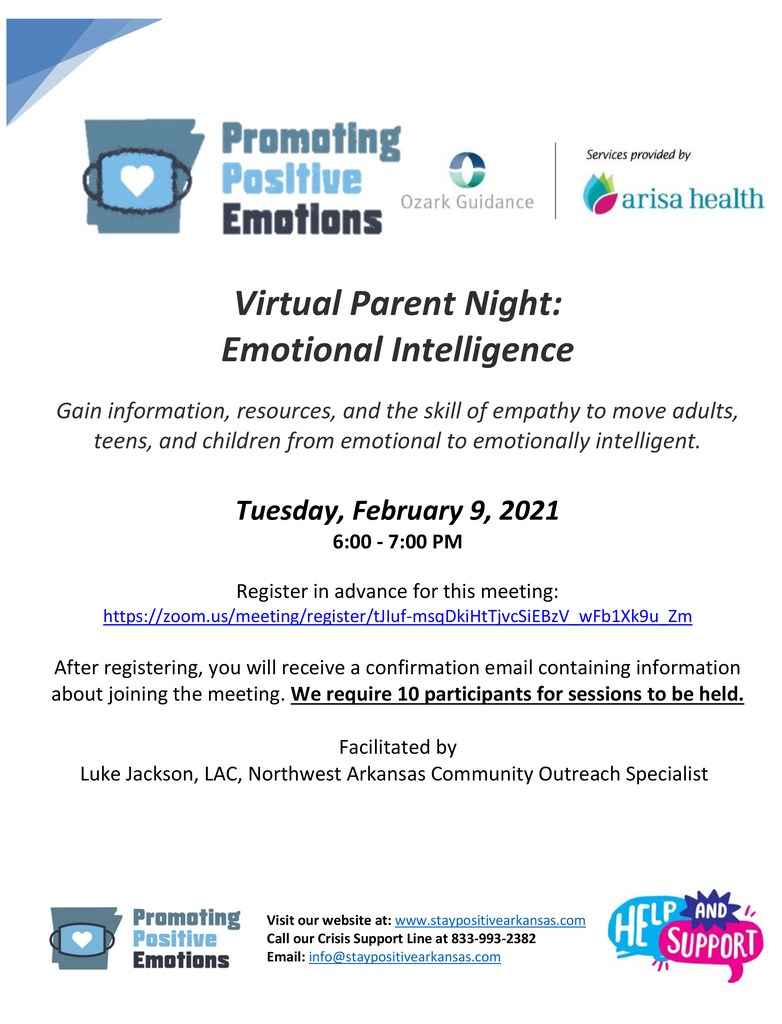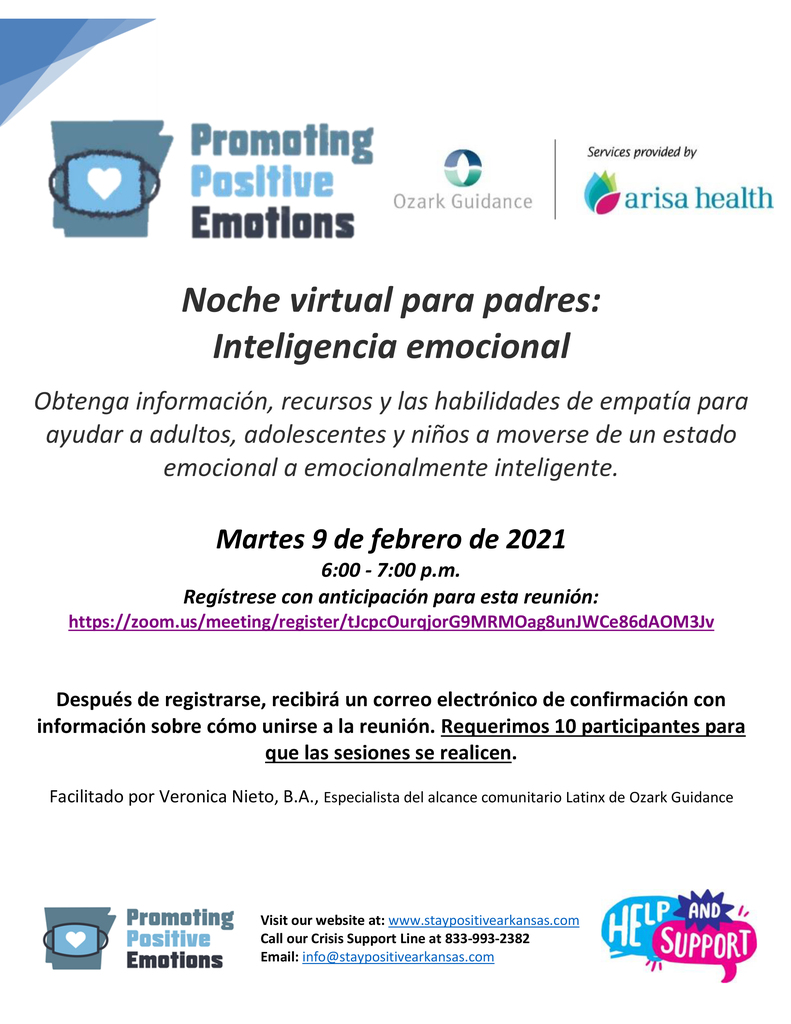 Parents please read the following important flyer to learn more about supportive counseling services available. To speak with a crisis counselor or get help finding resources call the toll-free support line at: (833)-993-2383